Learn about Exchanging!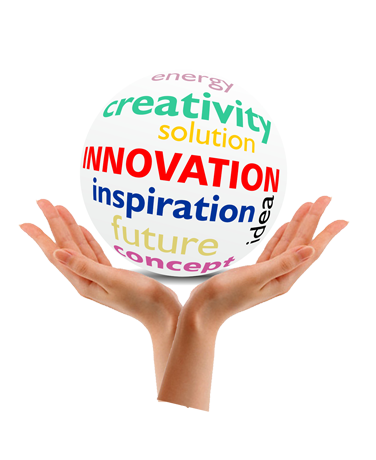 Not everyone recognizes the opportunities exchanging services and products represents, but anyone can learn.

It just takes some creative minds and exposure to implement exchange into your everyday healing arts business practice.

Here, we'll show you the fundamentals of exchange but, more importantly, we hope this will expand your thinking toward new ideas to generate profits.

Businesses large and small choose to exchange in order to gain specific benefits.

The Department of Commerce says that trading in its various forms accounts for about thirty percent of the world's total business. The International Reciprocal Trade Association (IRTA) recently announced that U.S. barter transacted through commercial barter brokers now exceeds $8 billion annually. Over 250,000 U.S. businesses actively use organized trade.


Below are many good reasons why more and more businesses worldwide are exchanging their products and services, but underlying them all is one fundamental business motivation: businesses profit. And while that may be a motivating factor for the Healing Arts Xchange, we are also committed to utilizing the benefits in the holistic sense for practicing new techniques, networking and for accessing self care.


MONETIZED BENEFITS OF EXCHANGE

RETAIL TRADE
New sales and customers
Increased buying power
Conservation of cash flow
Alternative financing
Enhanced quality of life


EARN CASH WHILE SELLING ON THE XCHANGE
Some businesses can also generate cash as a by-product of earning Xchange Dollars. Yoga Studios offering downtime private client rentals is a great example of this.
The rent, insurance and utilities on a studio are fixed, whether the studio is occupied every hour or not. The cost of filling an unused room is minimal, if any.
But just think about how much cash revenue that Xchange can generate. The Xchange Members renting from your studio and their clients may make other purchases such as yoga attire, books or snacks and juice. Visitors spend a lot of money on peripherals.

WHOLESALE PURCHASE ON XCHANGE; RETAIL SALES IN CASH
We believe that virtually every Healing Arts Community Member regularly pays cash for something that could be bought on the Xchange, which can then be resold for cash.

For example, a chiropractor might be a protein powder reseller and can purchase the powder with Xchange Dollars then resell to his clients for cash.

CASH PRODUCING EQUIPMENT
Buying cash generating equipment with Xchange Dollars is another way to bring Xchange Dollars back to cash. Purchasing a large equipment item such as a new massage table or expensive spa device with Xchange Dollars is tax deductible as a business expense, and now you can use the new equipment to earn the full price back in cash by promoting the new service you can offer with the equipment or raising your rates with the new value add.

BUILD IN CASH CUSTOMERS
Some people sell products with Xchange Dollars that can be serviced or supplied on cash. For example, a company sells a water filter for Xchange Dollars but charges cash for orders of supplies. When the customer needs the water filter serviced and parts replaced, the vendor receives cash payments. It's a great way to get a new client with repeat work.
One way to build in a cash customer is to sell a franchise or license on the Xchange. A yoga studio, for example, might sell their license on the Xchange, then printing and graphic services could be sold to the franchisee for cash. Meanwhile, the franchisee saved cash reserves with the exchange accepted and now has the opportunity to spend cash on advertising to attract new customers for the franchise.

EMPLOYEE BENEFITS
Employee benefits represent a major cash cost for most businesses and are rapidly becoming unaffordable for many small businesses. Exchange represents an opportunity to cut costs and generate cash income for savvy business owners.

It doesn't matter whether the business has many employees, independent contractors or is a sole proprietor. Everyone needs to access holistic services such as dentistry, acupuncture, chiropractic care or massage therapy. The employer can offer services from providers she pays in Xchange Dollars with a bulk discount for multiple employees. The employer can pass down the savings and charge the employee a discounted cash cost. The employee gets a deal, the employer transacts cash and the service provider has the opportunity to make cash with the new clients generated from the transaction.